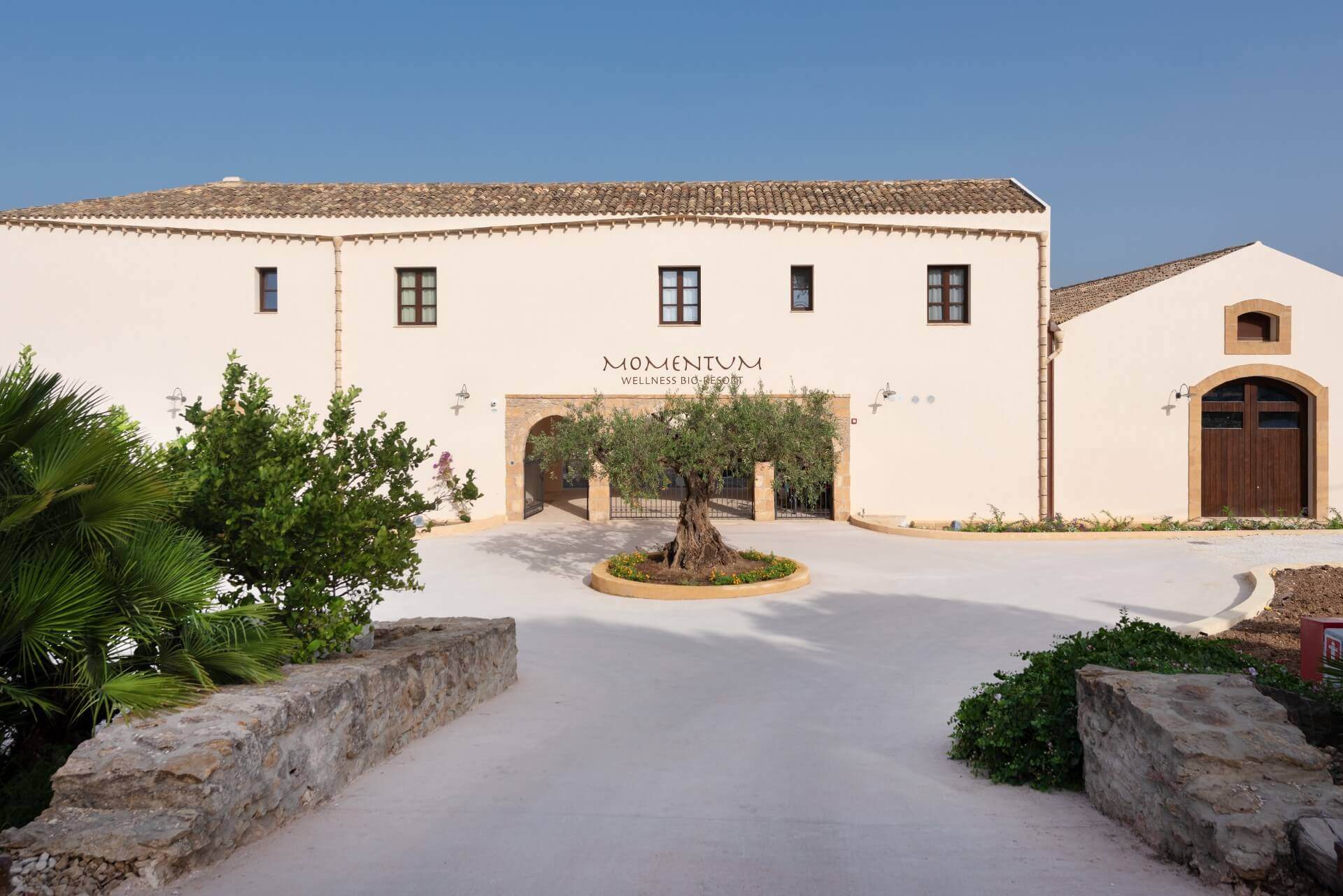 Your wellness refuge
for an exclusive regenerating holiday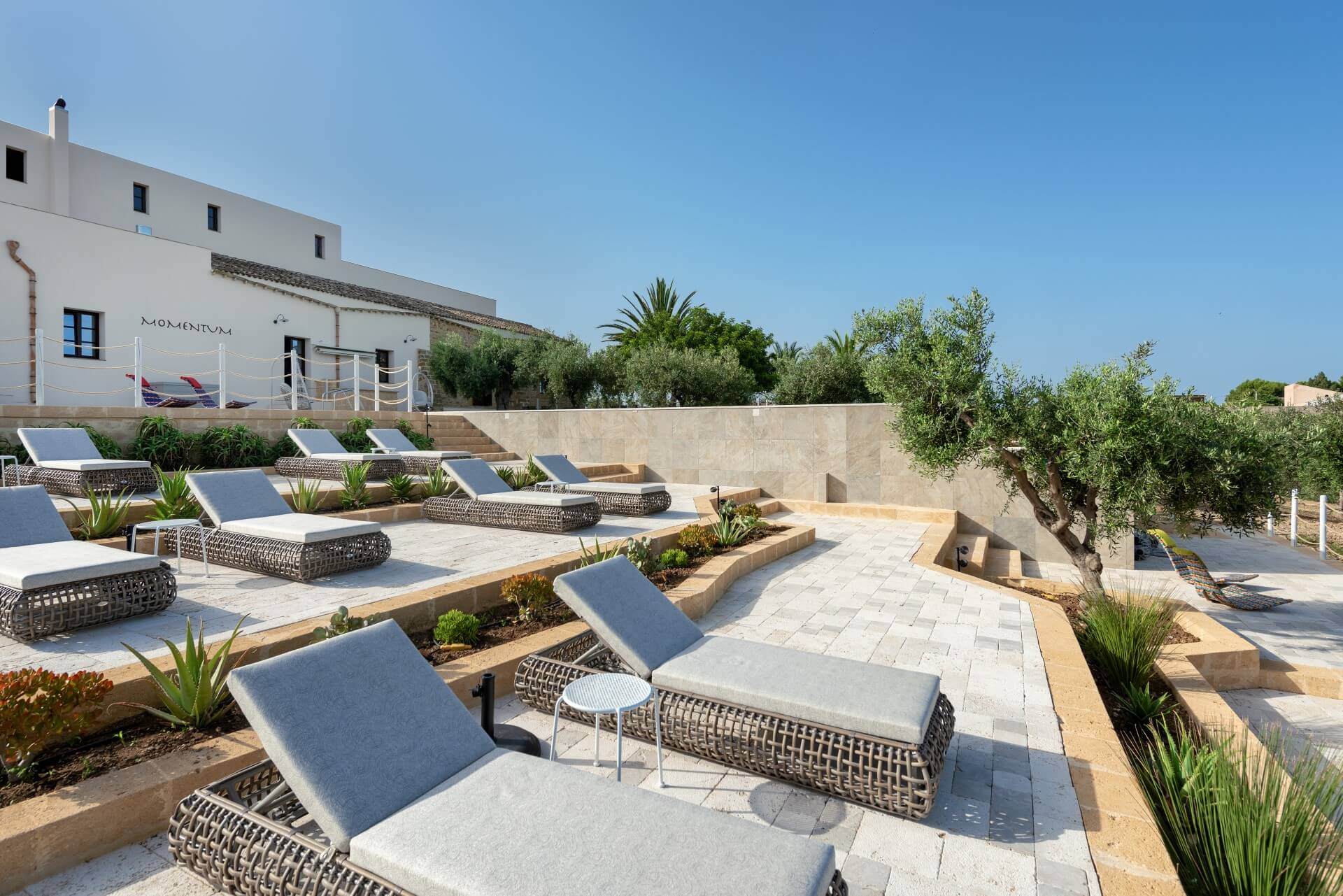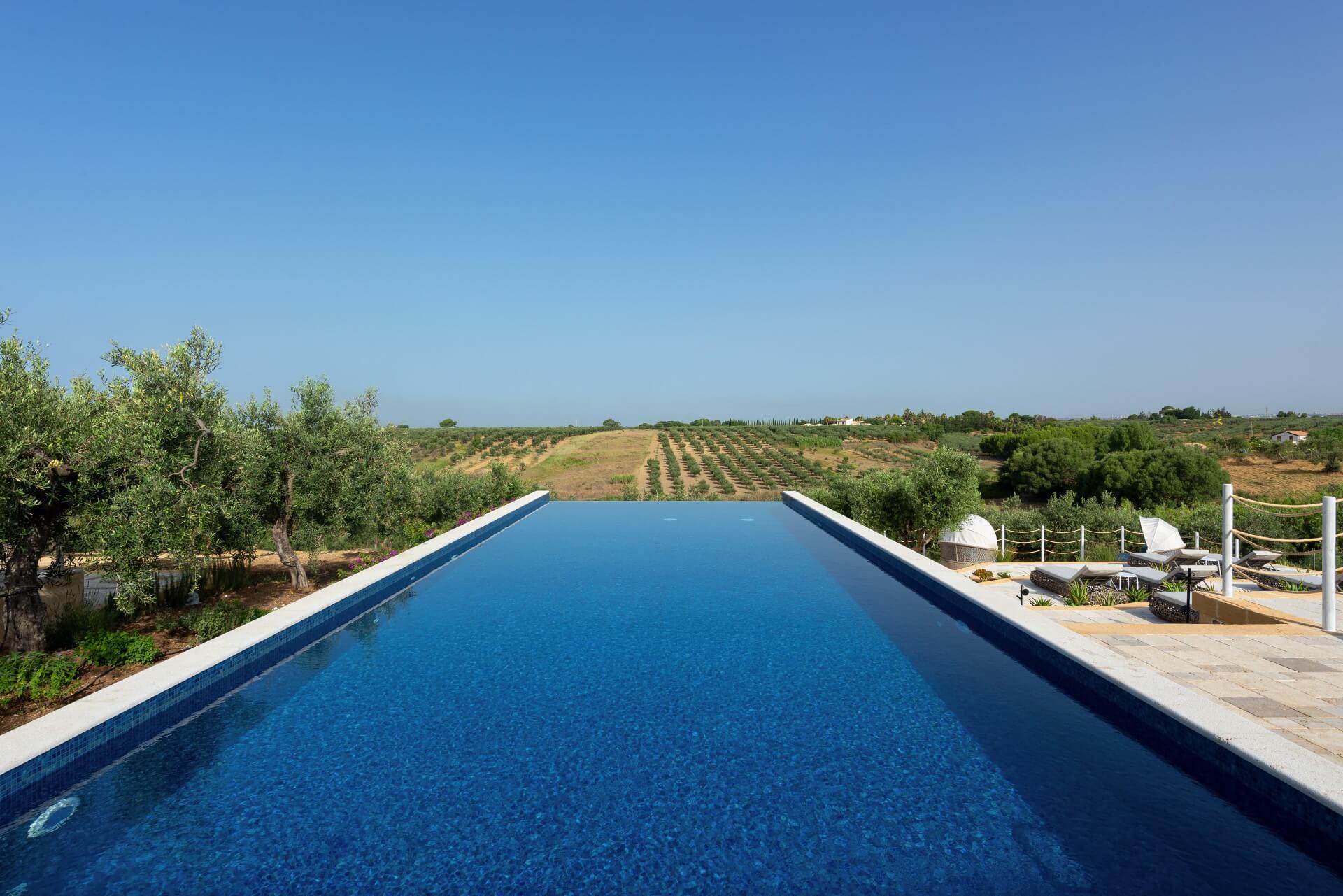 Momentum Wellness
Bio Resort
Where luxury is not in form, but in substance.
A luxury bio-resort surrounded by nature
Everything at the Momentum Resort is designed to improve the wellbeing of our guests, in all its aspects, creating a peaceful oasis in perfect harmony with nature, ideal for detoxifying and regenerating both body and mind.
Here relaxing comes easy: colors, materials, scents and sounds have been carefully chosen to restore your natural balance, in harmony with the surrounding environment.
We've thought of everything for your body's well-being : spa and massage room, fitness area, sun terraces and infinity pool overlooking the olive grove, a life path through the trees, and restaurant serving only locally produced foods.
Ready to be rejuvenated? We're waiting for you at the Momentum Bio Resort.
Your well-being first and foremost
An intimate private spa with a Jacuzzi for 6 people, sauna and steam room available for guests at the resort; book for private use for a couple of hours (surcharge, evenings only).
Why not give yourself a pleasant massage during your stay at the Momentum? On the first floor of the resort, choose between the specially dedicated room or large open-air terrace. By reservation only.
If you're a fitness enthusiast and don't want to give up your workout, take advantage of the gym set-up on the first floor of the resort! Open 24/7 every day, featuring the very latest Technogym equipment.
Immerse yourself in the most authentic nature of Sicily
Enjoy the open air and fully appreciate the peace of mind offered by the Momentum Resort. Take in the sun on the sun terraces, swim in the infinity pool or try your hand at the life path that runs through the olive grove ...
Surrounded by olive trees, the resort's salt water infinity pool provides moments of absolute relaxation. The ideal place to cool off under the Sicilian sun, in perfect harmony with nature.
Relax in the sun on the spacious terraces, enjoy a massage, take part in yoga classes or other courses organized by the Resort. Or simply enjoy the sunset on the charming Arab-styled terrace, sipping a drink and smoking a water pipe.
Six hectares of private olive grove in which to walk, run and exercise along the life path winding through the trees. Tennis fans can make use of the resort's two Tartan covered courts.
24 hr Reception
Concierge service
Luggage storage
Shuttle service*
Limousine service*
Organized tours
Baby Sitter service
Buffet breakfast
Restaurant serving local produce
Lounge bar
Herbal teas
Theme library
Atala bike and electric bike rental
Spa with Jacuzzi, sauna and steam bath
Terrace for massages and courses
Fitness room with Technogym equipment open 24/7
Massage room
Salt-water infinity pool
Sun terraces
Olive grove - 6 hectares
Life fitness path
Two tennis courts