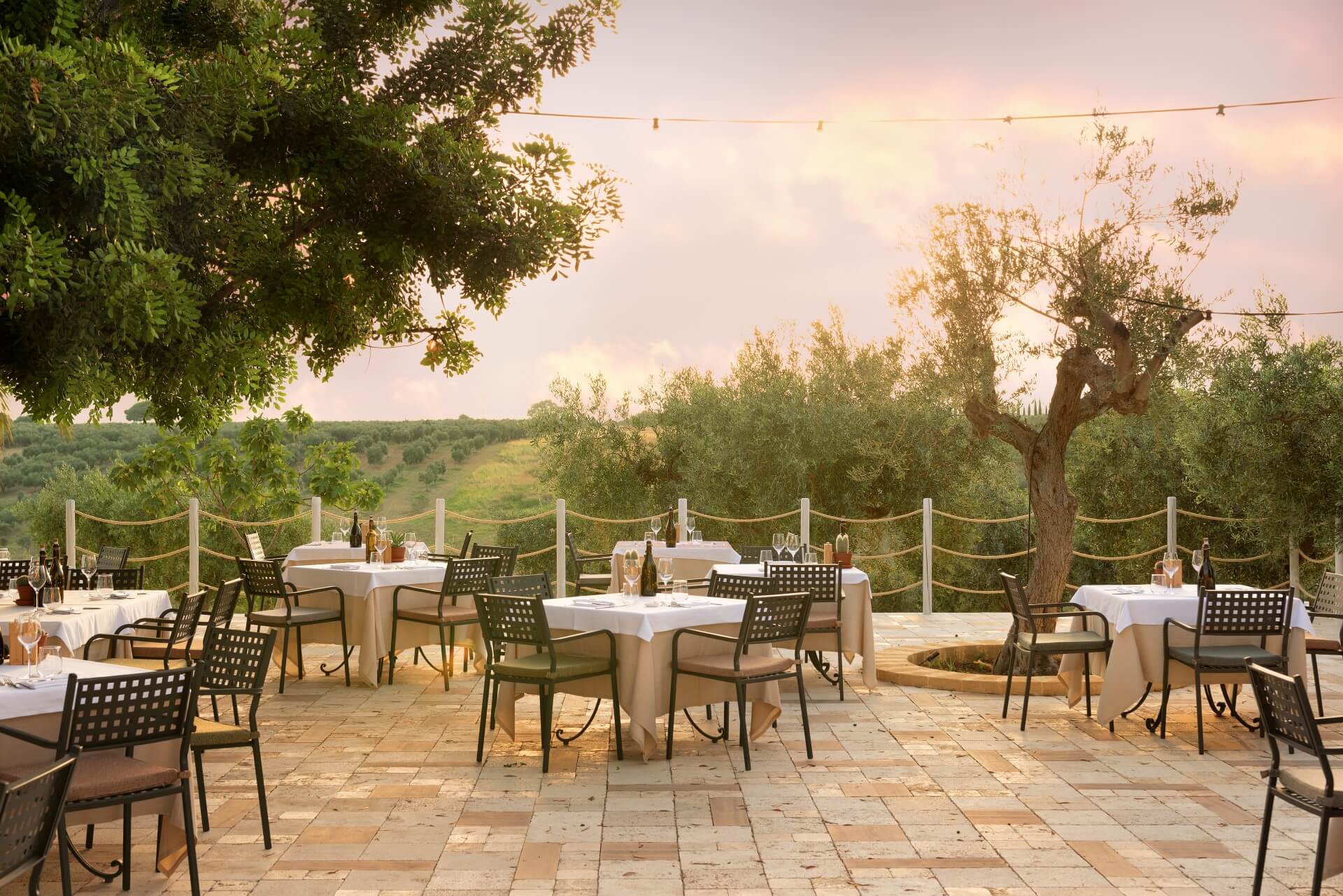 A temple of good taste
in which to rediscover authentic Sicilian cuisine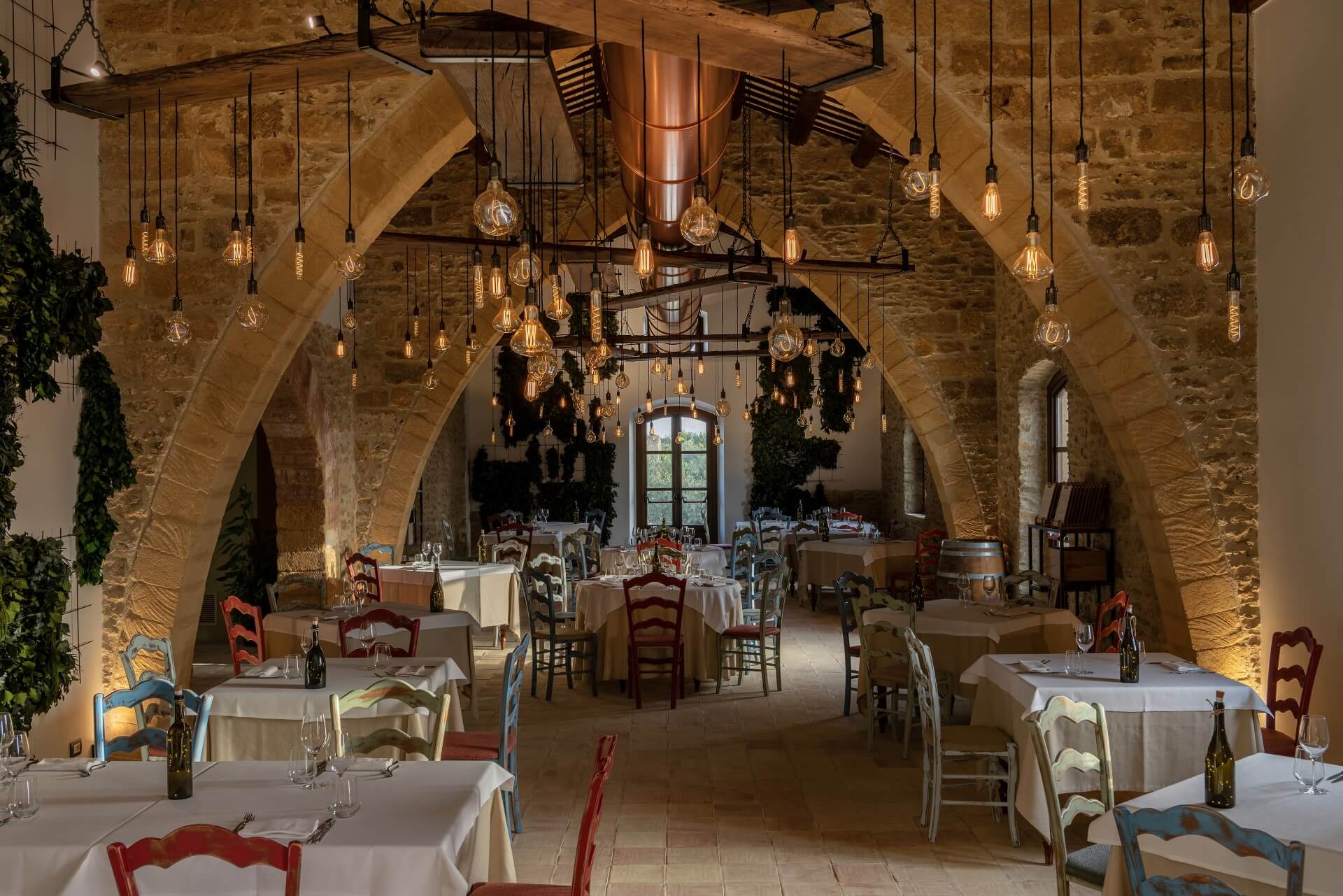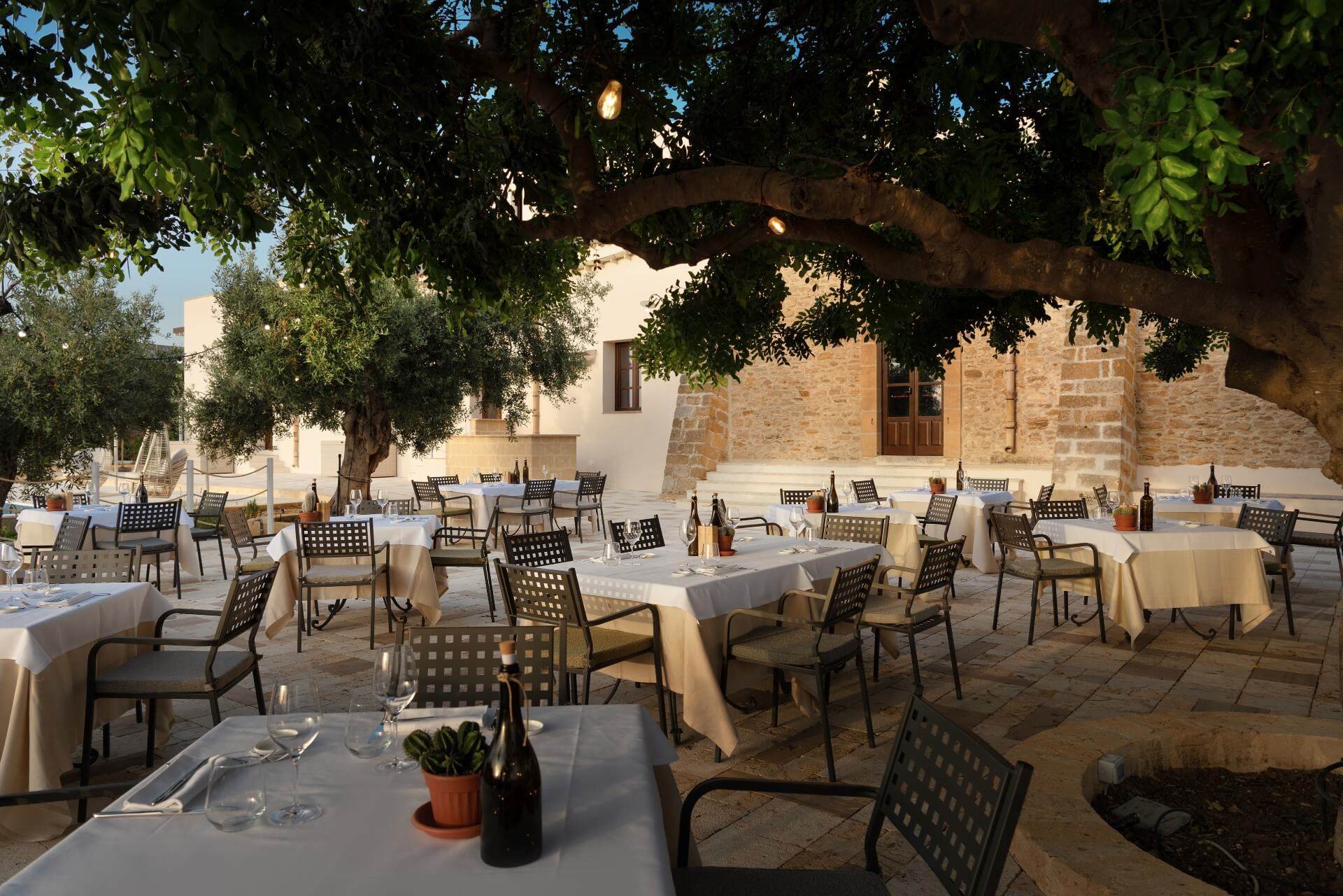 The territory's genuine local flavors
One cannot think well, love well, sleep well, if one has not dined well.- Virginia Woolf
Agòra restaurant, serving local ingredients to prepare the best Sicilian specialties
If wellness starts with a healthy and balanced diet, the Momentum Resort couldn't possibly do without the Agòra, an exclusive restaurant serving only locally produced foods , featuring revisited Sicilian specialties alongside vegetarian and vegan dishes.
The elegant dining room, overlooking the magnificent olive grove, welcomes the resort's guests with a tasty sweet and savory buffet breakfast . An ideal start to the day!
Open to the public for lunch and dinner, the Momentum Resort Agòra Restaurant allows diners to rediscover the genuine flavors of traditional Sicilian cuisine.
Locally produced ingredients
Genuine quality
and respect for nature
Our specialized chefs carefully select every ingredient for their recipes: vegetables and aromatic herbs grown in the resort's own garden and local products, possibly organic, ensuring quality raw materials and a low environmental impact.
In the land of Selinunte Temples there is an extraordinary gastronomic tradition: fish, Sicilian citrus fruits, meat and fruits, there is no place in italy you can compare with the treasure of our land. The chef Francesco Gallo has been able to seize the good fortune to be born in this eden and thanks to his genuine style and his fantasy, revisits the tradition making it current and appealing.his cuisine is made of few things, fresh and organic vegetables from the nearby fields, fresh fish bought at selinunte fish market, the homemade bread with the flour of the ancient grains... simple ingredients that make his "artworks" unspeakable.
A hearty buffet breakfast awaits you in the dining room or on the terrace surrounded by olive trees: fresh milk, coffee, tea, juices and centrifuges, yogurt, seasonal fruit, organic jams, honey, biscuits and cereal, along with eggs, cheese and specialty cold meats. On request, gluten-free and vegan products for lactose intolerant guests.
At lunch and dinner, the Agorà restaurant offers a simple but refined menu, featuring traditional Sicilian dishes and specialties based on local seasonal products. Allow our chefs to surprise you with tantalizing dishes, combining tradition and innovation, taste and genuine quality.
The resort's bar is the perfect place to have a chat with other guests, sipping a refreshing drink, tea or Sicilian herbal tea. Relax in the cozy bar or under the parasols in the inner courtyard.
Looking for an elegant, original location
for your event?
Momentum Resort, with the Agòra restaurant, bar and charming internal courtyard, can host tastings, exclusive dinners, receptions, jazz concerts, book presentations, art exhibitions and film festivals.